July 16, 2014 in Furniture by Fritz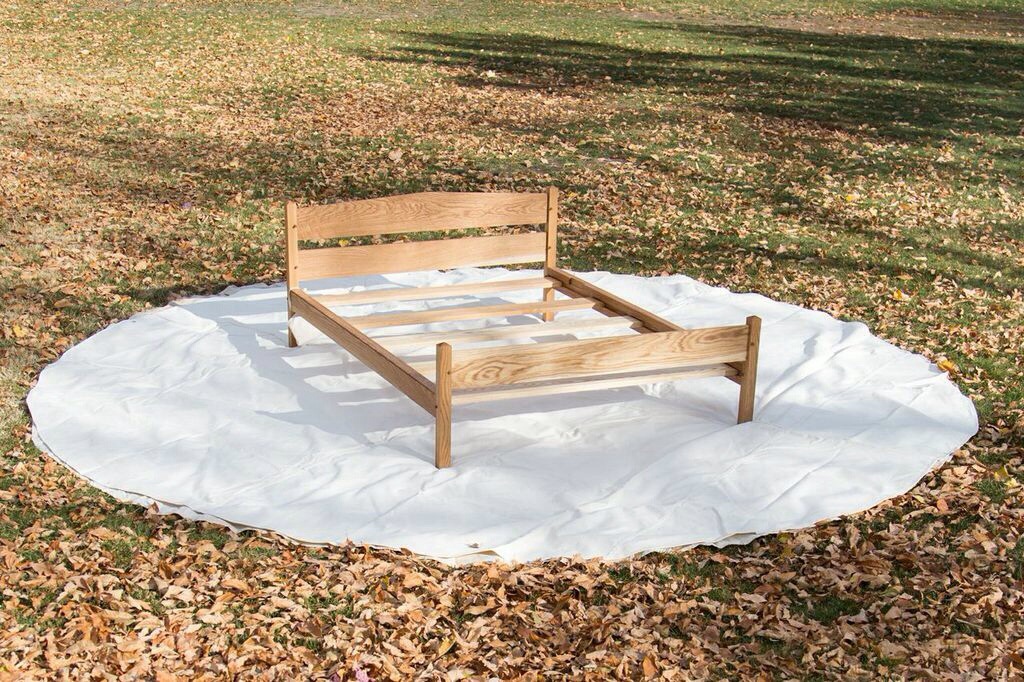 Here's a bed I finished last year. Just realized I didn't have any pictures of it up yet.
It is white oak with ash slats. It is intended to be used with an air mattress, so the spacing between slats is fairly large. With a thinner mattress, I'd probably use thin plywood to lay over the slats. I do have mixed feelings about that, but it is a very effective way of filling in the gaps.
This one is a full, but could easily be reproduced in any size.
Runs about $1500 plus shipping at Full size.