July 27, 2015 in Tents by Fritz
Integral seam stripes were quite the revelation for me a few years ago. Over the course of 40 or 50 tents they have gone from being novel and amazing to nice, but kind of boring. So I decided to kick it up a notch.
I was already planning to make this tent with a red valance wall base, but I had a bit of yellow Sunbrella left over from another project and thought I could put it to good use. The red with yellow diagonal stripes will be repeated at the peak, the eaves, and at the ground.
Here is one of the many inspiration pics (The lavish appliquéd liner will have to wait for another project)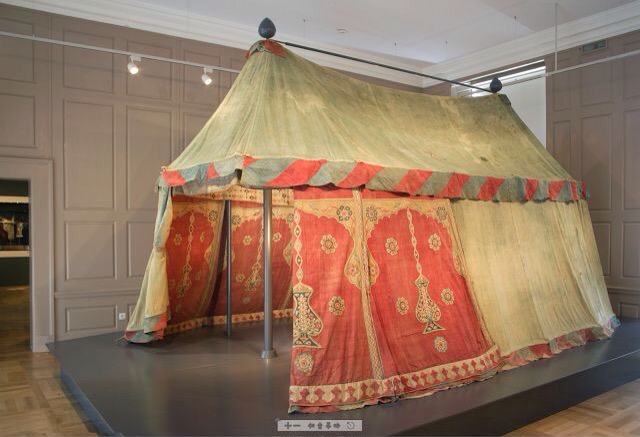 Peak decorations appliquéd before the final roof seam is done.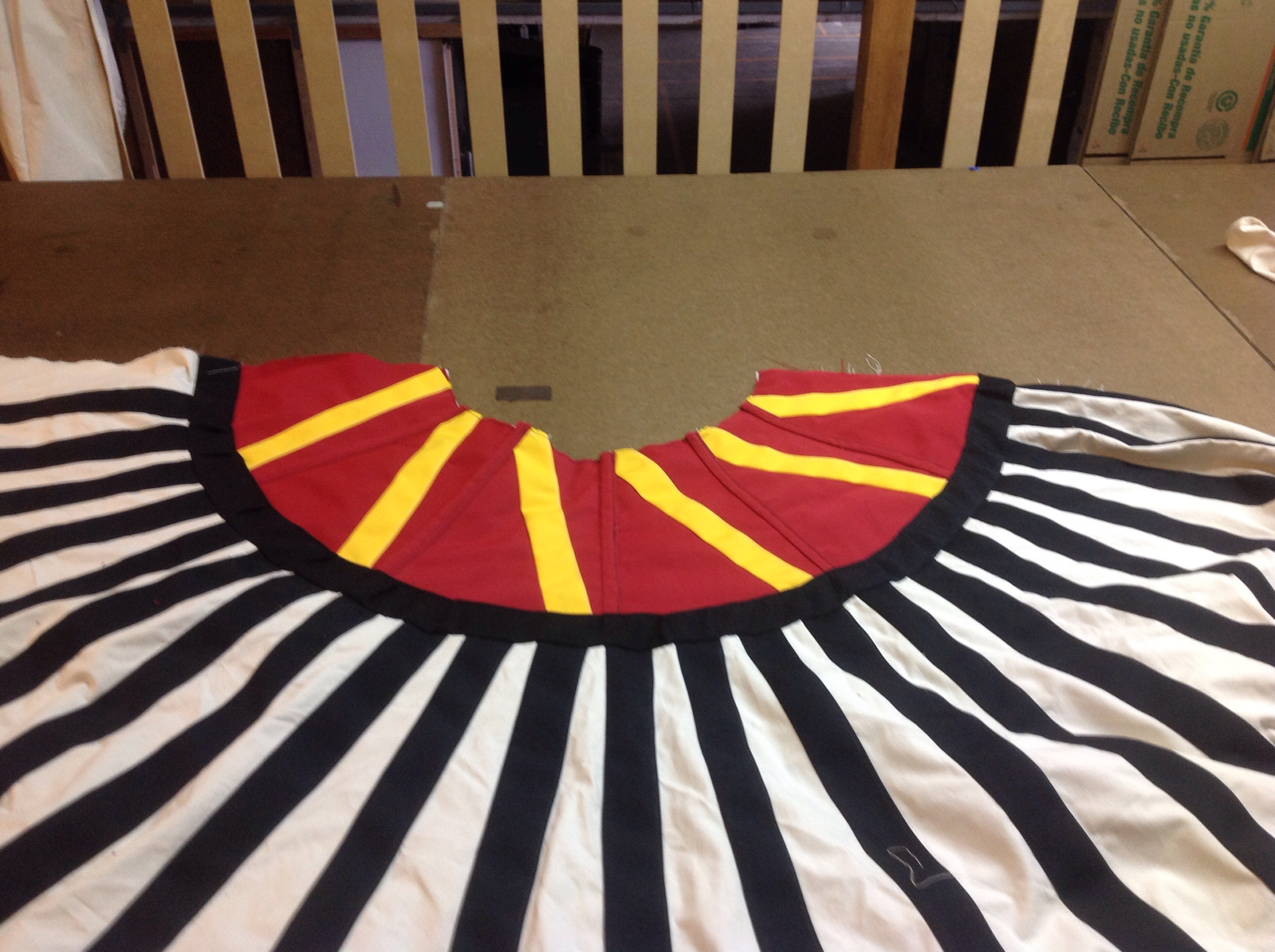 Final roof seam done. Still needs peak cap and valance.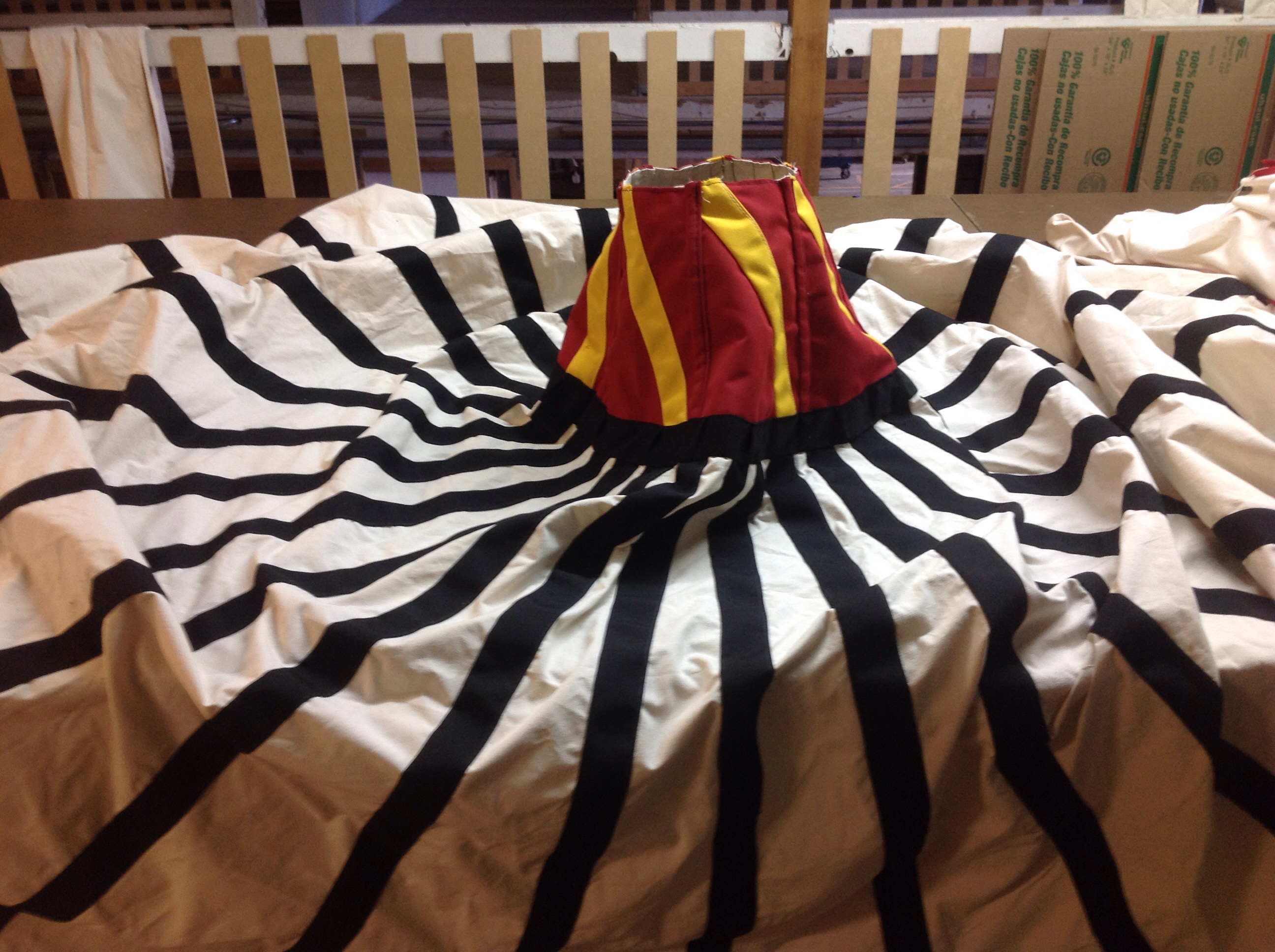 Roof is finished.